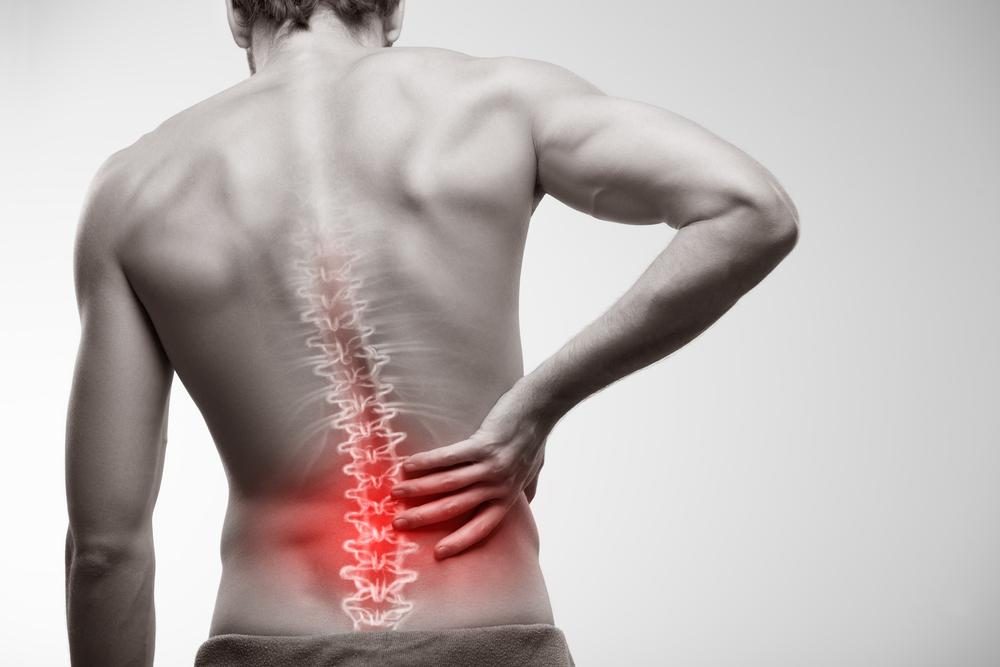 If you have been considering getting a recliner for your bad back, it's probably the best investment you'd make this year. This is why we've taken the time to review the best recliners for lower back pain you can find on the market.
Americans, and indeed humans the world over and back pain are almost inseparable. From standing long hours at work or in a queue, one can develop upper back or lower back pain. Sleep chairs or recliners are a good way of adjusting the body back into shape as well as reducing any form of back pain.
Some recliners are more useful in improving back pain better than others. When you visit doctors (orthopedic) and chiropractors concerning pains, they may probably ask that you get a recliner.
If you are given such advice, definitely they'll go the extra mile to advise you on acquiring a recliner that will help improve your condition. However, finding reliable recliners for back problems is one of the most difficult things for online shoppers.
You do not want to spend hours online shuffling through brands and types of recliners. You may end up not finding what you want or even settling for the wrong type.
That is why we have taken the pains and effort to talk back pains and how recliners can help you overcome them as well as how to find suitable sleep chairs. You may also like: What Conditions Cause Back Pain
How Serious Are Back Pains?
Did you know that Americans spend around $60 billion annually in battling back pains? The working population in the US suffers a 2.5% dip in their daily output because of back pain.
Most failure in meeting demands is blamed on back pain, according to workers who are 40 and below. Another statistic agrees that about 90% of the population of the US must have suffered backache at a point.
That's not all. According to statistics from the Global Burden of Disease, back pain is a huge part of DALYs (Disability Adjusted Life Years) among Americans.
It is an ailment with a broad reach; touches almost every individual. The only condition that has been reported more in American healthcare centers than issues relating to back pain is Upper Respiratory Tract Infections.
Although some back pains are fixed via surgical means, not all can be done that way. Sufferers may just need a good recliner to help improve the pain. Knowing the reason behind the pain is a good step towards eventually picking the right sleep chair for you.
Enough said already. Let us see some of the best recliners for bad backs.
8 Best Recliners for Lower Back Pain 2021
Arguably one of the best massage chairs out there, the Kahuna recliner is made to keep you from visiting masseurs daily. It can recline to an almost horizontal position; it can give your body a gentle heat massage with its additional body scan capability – a recipe for a sound sleep with lesser pains.
Although it comes with several massage functions and can be used by both persons with medical conditions and those looking for a recliner as a comfort tool/hobby, the LM6800 comes at a steep price, but thankfully, you can pay monthly instead of splashing the whole $2k it retails for.
Why buy this product?
Powerful back pain recliner and massager with many features
Has a zero-gravity function
Foot rollers are comfortable
This chair can reduce back pain effectively
Downsides
Not many options for colors as it is only made in a brown finish
Small chair size might not be suitable for bulkier individuals
Not only is the Ashley Lackinhurst recliner useful in combating and defeating back pains, but it also has the ability to blend into your room sofa and create a beautiful design.
Its high-quality plush fabrics and lumbar support give it an edge in the market of recliners for back pain. Just like certain Bob mills recliners, the Ashley Lackinhurst recliner also has the ability to rock you gently to sleep, giving you a perfect night's rest.
Why buy this recliner?
Economical in terms of money
Very easy to assemble after shipping
The mechanism is easy to operate
Its plush materials and beautiful design offers elegance and sturdiness in one purchase
Comfortable, due to heavy padding
Downsides
This recliner might just lack a true zero gravity position
No power functions mean one should be strong enough to handle it manually
The features offered by this chair are numerous; vibrating, massaging, heating reclining, and rocking. The recliner is wrapped in PU leather that is both durable and soft at the same time. That isn't all. The Esright recliner also comes with a cup holder and storage bags. It can recline to an almost horizontal position as well as can swivel around 360 degrees. The most important features of this recliner are the heat and massage features that thoroughly deal with back pains.
Why buy this recliner?
The remote control makes this chair easily maneuverable
Easy to assemble after shipping
Price is affordable considering its features
It rocks.
Downsides
The footrest may become troublesome in raising or lowering the feet
Lack of swivel lock might pose an awkward problem
Highly comfortable and stylish, this recliner is a decent back pain reliever. It has soothing heating properties and serious vibrations that target most parts of your upper body and back.
It is equipped with about eight massage points, for our upper and lower back. Its storage bags and cup holders ensure you have everything around you as you enjoy the comfort and thorough massage on your reclining chair.
It swivels for 360º and has footrest raising and lowering capabilities. It's no doubt one of the best recliners for neck and back problems.
Why buy this recliner?
It has the function of massaging your whole body
It has massage preset functions according to the needs of the user
The remote control makes it very easy to use a reclining chair
Cup holders and storage bags often come in handy
Downsides
The foam wears off easily because of the heating
Some folks complain of production materials not being durable
No warranty data from manufacturers
This recliner provides full lumbar and body support and in every position, even when the chair is in reclining state. It is wrapped in fossil material giving off a strong and elegant look.
The wide stuffed pillow back and the full head to toe support of the chaise aims at giving you unparalleled comfort – which has been the cutting edge of the brand in the competitive market.
The La-Z-Boy recliner has a handle that helps you position the footrest to any suitable angle and can also help you recline without even changing the angle of your feet. What is more, this recliner is equipped with rocking capabilities in case you find it hard to sleep.
Why buy this recliner?
The reclining mechanism of this lounge chair is unique – patented
It is built to support the whole body
Reclining movements and process is obstruction-free
It has a contemporary design and highly comfortable in use
Downsides
Although excellent for back pains, the Niagara isn't equipped with massaging or heating capabilities
It has a limited number of reclining positions
A reclining chair specially designed to handle back pains; the RELAXONCHAIR is an upgraded design with three body massage functions as well as three levels of airbag pressure control. No matter how tired or weary-bodied you are, this recliner was specifically made to support and rejuvenate your body.
Its innovative rollers conform to the shape of your spine while giant rollers will run through your upper back down to under the seat where your backside is. This is the L-track massage system.
It is also designed to give owners a deep tissue massage – exactly as you would get from a human as well as a 'spinal decompression' function which involves stretching out the body thoroughly.
Why buy this recliner?
It has a 3D body scan
Remote control makes usage quite easy
The heating is excellent and very helpful
Assembly is a breeze considering how bulky it is
Downsides
A remote backlight may be too dim to see
The foot/leg massager feels strong in arch areas
Makes loud and disturbing sounds during mode selection
The cover isn't made of durable leather
Some folks need stronger massage intensities than what the chair offers
This recliner is covered with polyester fabric over a wooden frame. It resembles a normal upholstered chair and may hardly be spotted as a reclining chair. This roomy recliner can comfortably help you overcome back and lumbar pains because of its padding and moderate fluffiness.
This recliner has three reclining positions, which makes it decent furniture for improving back pains. Besides blending with the furniture in your home easily, the Beaumont offers stylishness, sturdiness, and comfort all in one sitting. What's better? You do not have to punch a hole through your wallet to have this recliner!
Why buy this recliner?
It is very easy to assemble
The covering fabric is very charming
It is roomy and supports your whole body. Tall folks can also use this recliner
Highly comfortable
Downsides
If you want a recliner with massage capabilities, this might not be an option
There isn't much choice in terms of color selection
This product looks like a whole lot of complicated recliner but it really isn't. It just has a massage and heating function. The airbag and reclining functions make it quite useful to many back pain sufferers. Its ergonomic design ensures it provides users with maximum comfort from the head, neck, and back, down to the toes.
Why buy this recliner?
A heavy recliner suitable for heavy-bodied folks
Designed to provide maximum comfort
All the features come at a decent and affordable price
A remote control makes it easy to operate
Downsides
Very heavy and might not be very portable
Let's wrap it up
If you suffer back pains or general body pains, recliners often come in handy. While booking regular appointments with a human masseur might just be too expensive, a recliner could just provide more options like helping you sleep well through the night and more.
It might also be more economical. We've reviewed some of the best recliners for lower back pain you can find on the market today, read through and see which fits your needs.
Be aware – any recliner for lower back pain is as effective as the other. All you have to do is understand the cause of your pains, draft out your budget, ascertain the features you want from the recliner, and then place your order.
If you are much interested in a recliner to aid your sleeping, you can check out our best recliners for sleeping which has a good list.